---
Try any of our hearing aids at home for 45 days. If you're not completely happy simply send them back and we will refund your order.
because sometimes you've got to hear it to believe it
---
We know the difference in our quality and want you to experience the Hearing Help Express value. Try it for yourself or order it for a loved one completely risk-free.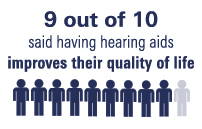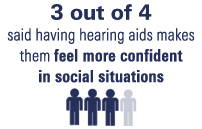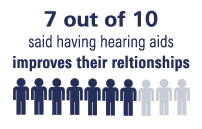 ---
---
Your 45-day home trial will be honored for 60 days starting from the date we ship your order. The extra 15 days ensures that your home trial will not be shortened by shipping delays. If you are not 100% satisfied, simply return all materials within 45 days from date of delivery, and we will refund any money paid towards the purchase price.
You are responsible for the safe return of all materials in their originial condition. If hearing aids are accepted for return after 60 days they will be subject to a monthly rental fee of 10% of the regular purchase price of the hearing aid. Hearing aids returned damaged may not be accepted and will be subject to a damage fee. All business is transacted in Illinois and governed by Illinois, FDA, and FTC regulations and the laws of interstate commerce.
quality you can trust & try
Trusted by 750,000+ customers
"A real pleasure to deal with a company who still believes that integrity comes first and foremost. Great service, personal help and product quality."
Robert B. – Summerville, SC
"I am very pleased with my hearing aid. It is very easy to wear and I can hear much better."
Ruth H. – Texas
"I am pleased with my hearing aid and want to thank you and your wonderful staff for their assistance and cooperation. I have developed complete trust and satisfaction in doing business with you."
Anne D. – New Jersey
"Your service has been fantastic as well as your products."
Dianne K. – Minnesota
"What a glorious feeling to be able to hear again! Thank you so much for your wonderful service. You are tops in my book and I didn't have to spend thousands."
D.H. – Lillian, AL
"For the price, it can't be beat – I am thoroughly pleased with mine. Your service is truly outstanding."
Larry R. – Virginia