Small and discreet in-the-ear design makes the EarMate®-4330 a great option for those with a busy lifestyle.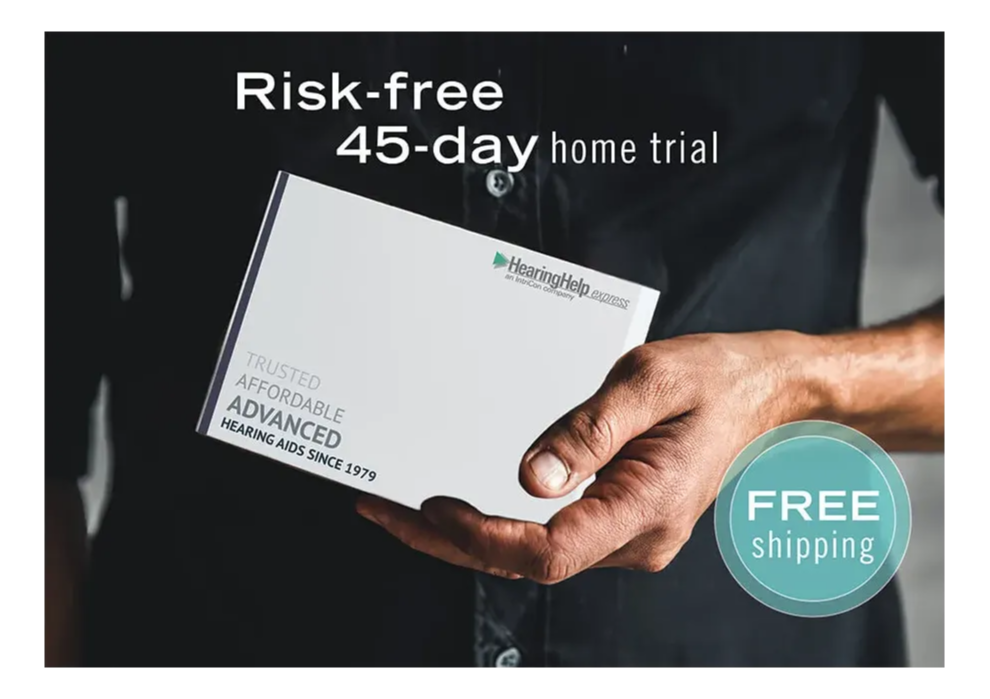 Try the EarMate®-4330 OTC hearing aids completely risk-free for 45 days in your own home. You decide if they're right for you.
Is the EarMate®-4330 OTC hearing aid right for me?
The EarMate®-4330 is an air-conduction hearing aid intended to compensate for impaired hearing for individuals who are 18 years and older with perceived mild to moderate hearing loss. This device is intended for use without the assistance of a hearing care professional.
Someone exhibiting mild-to-moderate hearing loss will notice that they are able to engage in conversations but can't clearly understand speech. Common symptoms of mild to moderate hearing loss:
Women and children are sometimes hard to understand.
You often ask people to repeat themselves.
Words seem loud enough, just not clear enough.
You can hear in a quiet environment, but not in noise.
One-on-one conversations are fine, but it's hard to catch every word when there's background noise.
If you are unsure of the level of hearing loss that you're experiencing we are here to help. To identify the level of hearing loss you can take the online hearing loss assessment or contact our Hearing Support Team.
If you would like to learn more about the product features and how to set up this hearing aid, view the owners manual here.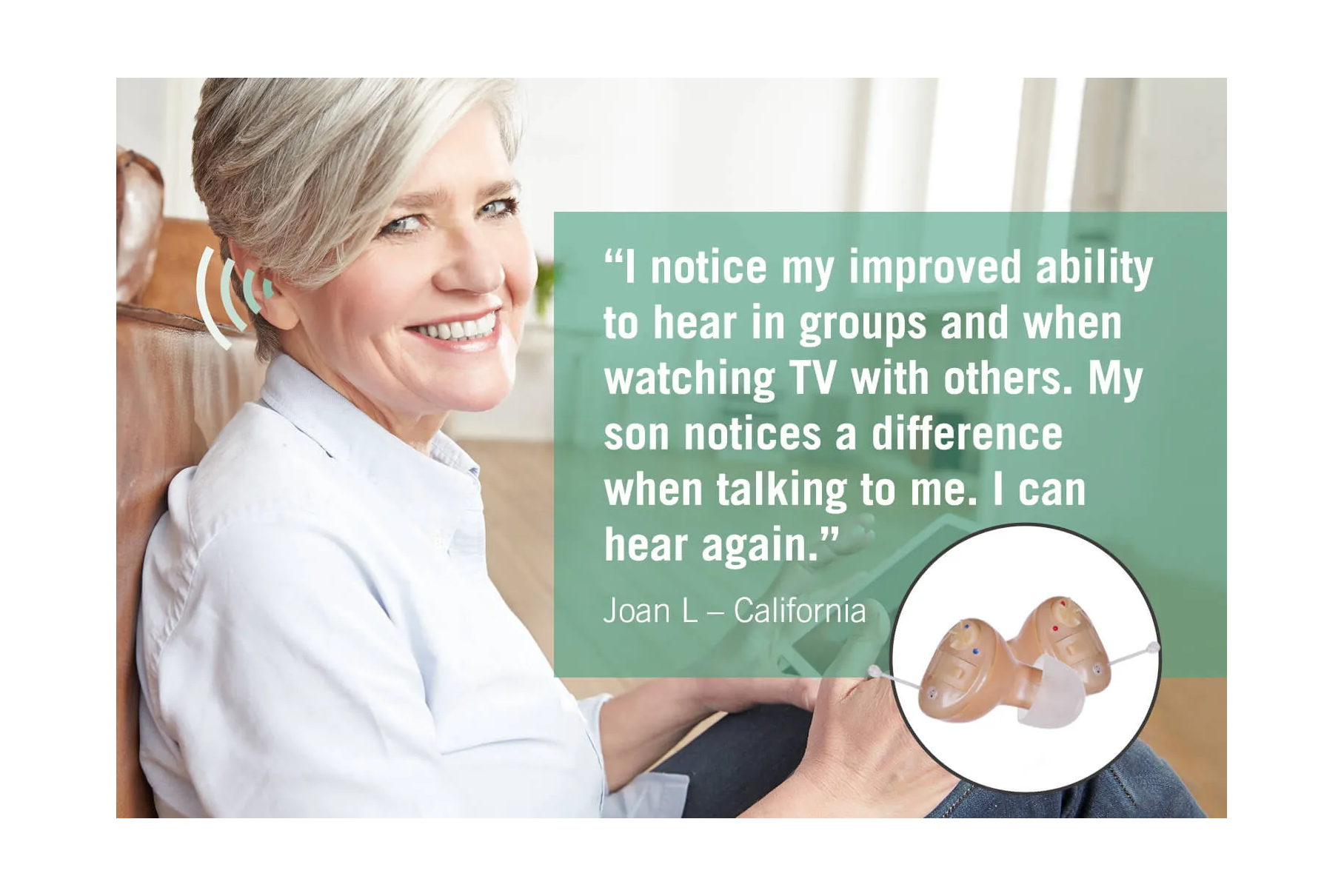 Have questions? Get in touch.
with our Hearing Support Team